A fun interactive brunch to celebrate all women with great vibes!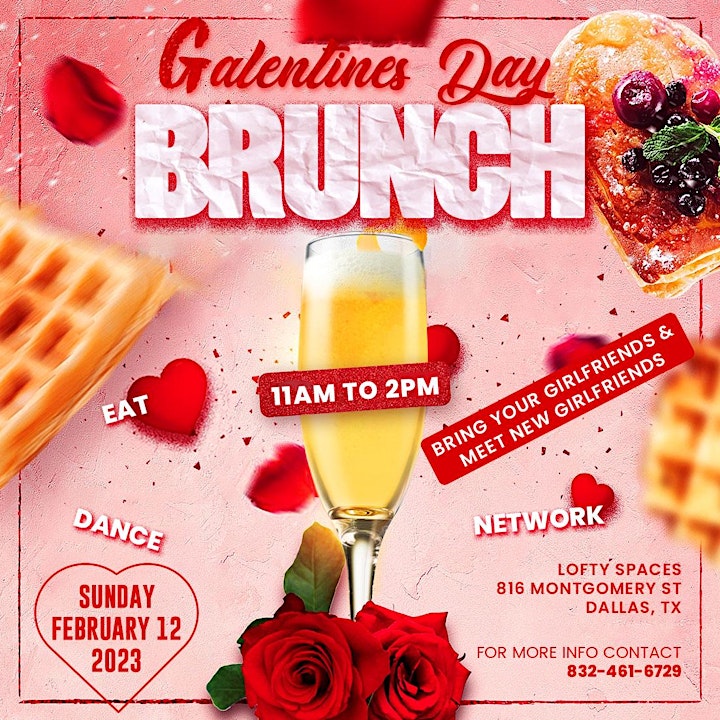 The Galentine's Day Brunch is to celebrate friendship, girl power, and all things fem friendship fantastic at the ultimate Ladies Brunch.
Rather than taking place on Valentine's Day, we're hosting Galentine's Day two days before so that women with significant others can still celebrate Valentine's Day should they so desire. As the saying goes, sisters before misters so let the festivities begin by celebrating the ladies whom you can always count on!
This event was created and curated to appease to women in every line of business ranging from Entrepreneurs, Corporate Executives, Administrative Personnel, Tech, Engineering, Education, Health and many other business arenas, who are interested in celebrating, honoring, and engaging with one another in a professional and fun setting.
Our event will offer a shopping area, interactive photo installations, drinks, music and more!